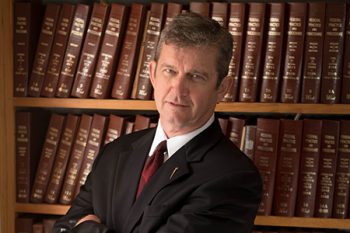 The son of a son of an Ironworker. The son of an Ironworker. And an Ironworker. Carry my active card out of 392 E. St. Louis. (My Dad still calls it a book). Conceived on Labor Day and born on Corpus Christi Sunday. Firmly believe that Christ was a Union man. Born to an Irishman, who took great pride in being able to knock someone out with either hand and a Polish woman who's parents were bootleggers during the depression and who could read, write and speak five languages fluently (English, Polish, German, Russian and Lithuanian). By the age of four knew that in Heaven there is no beer and that Pipes called to special people. Growing up in our house, "spuds" weren't something Mom peeled and cooked. "Spuds" were something Dad got from American Bridge and wore with pride. Turtle shells had AB emblazoned on them. And Connectors were top dog.
At the age of twenty-six, the last five years spent hanging by my tail like a monkey, I experienced a moment of self realization while sitting on the north east corner of the 50th floor of the Crocker Bank. (I still miss the view from the steel on top of tall buildings) There are old Ironworkers and bold Ironworkers. But there are no old/bold Ironworkers. If I wanted to live a long life, I had to change professions. At that point, I remembered my dear father's advise from when I was a child. "I don't care what you do. Just don't become an Ironworker or an Attorney." Today, my Father takes pride in telling people that my Mom did a great job of raising me.
I've approached the practice of law in the same manner I worked the iron. Work hard. Work smart. Don't give in to the fears or any company's unreasonable demands. My greatest moments in the practice of law have been: Turning to my clients and telling them that they are now millionaires; Walking innocent men and women from the courtroom that the police and the papers had convicted months earlier; Talking with high school kids about the good I can do for people as an attorney; My son asking me what I do at work and telling him that I help people solve their problems.
Trial Attorneys are the Connectors of the Legal Profession. I am a Trial Attorney.
Areas of Practice:
Bar Admissions:
Illinois.
U.S. District Court Northern District of Illinois
Education:
Southern Illinois University School of Law, Carbondale, Illinois, 1986
Southern Illinois University Edwardsville, Illinois, 1982 B.S
Professional Associations and Memberships:
St. Clair County Bar Association – Member
Southern Illinois University Edwardsville, Illinois 1982 B.S.
Illinois State Bar Association – Member
The Bar Association of the Central and Southern Federal Districts of Illinois
7th Circuit Bar Association – Member