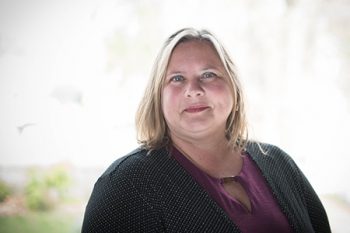 Since 1996, Elizabeth has made it her mission to help clients put together effective and thoughtful Estate Plans.  The Wills and Trusts she creates accomplish many goals, but concentrate on passing estates to loved ones as quickly and inexpensively as possible.  Elizabeth has created plans to save clients and their families from hundreds of thousands of dollars in taxes and the costly and lengthy process of probate.
While Estate Planning may not be anyone's favorite subject and thoughts of it have many "running for the hills", Elizabeth prides herself in creating a comfortable environment where clients feel at ease talking about a not so easy topic.  Clients who have delayed the process of creating a plan almost always say afterwards that it was much easier than they thought it would be, and if they knew it would be so painless, they would have done it much sooner!  Clients often comment that they appreciate Elizabeth talking to them in "plain English" and not overwhelming them with a lot of legal jargon.
Elizabeth has prepared over 2500 estate plans in Illinois and Missouri, and has handled the administration of over 150 estates and trusts.  She has delivered more than 100 seminars on estate planning to many groups, including retired federal employee groups, civic organizations and religious groups.
Elizabeth graduated from Parks College of St. Louis University in 1992 with a BS in Aviation Administration and from Southern Illinois University School of Law in 1995.  She lives in Columbia, Illinois with her husband Don and her children, Cara and Ryan.