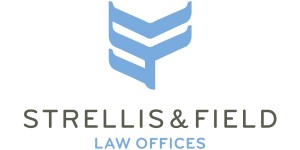 Welcome to the new Strellis & Field Blog! There's a lot of "new" at Strellis & Field these days!  We are launching our new website, announcing our new Chicago address (same building, 4th floor), and introducing our new blog.  It is our hope that this blog will be a resource to help keep you informed about issues in personal injury law as well as happenings in our office.
And while there is a lot that is new at Strellis & Field, we are dedicated to keeping the same those things that have always made Strellis & Field special!  For 30+ years, we at Strellis & Field have prided ourselves on providing the highest quality, personalized service to our very satisfied clients.  That won't change.
Check back with us frequently to see our behind-the-scenes look at Personal Injury Law!  In the meantime, if you are injured in an accident due to the negligence of another, please do not hesitate to contact us.  
A lawyer from Strellis & Field can evaluate your claim. You may be entitled to health-care expenses, lost wages and other damages. Call us today at (312) 201-0000 to schedule a consultation.  We are always available for you.